Public Speaking
International Conference on Obesity 2022, Melbourne
ICO, 2022: National Obesity Strategy and what it means for GPs
speaker at ANZMOSS Conference, October 2022 Cairns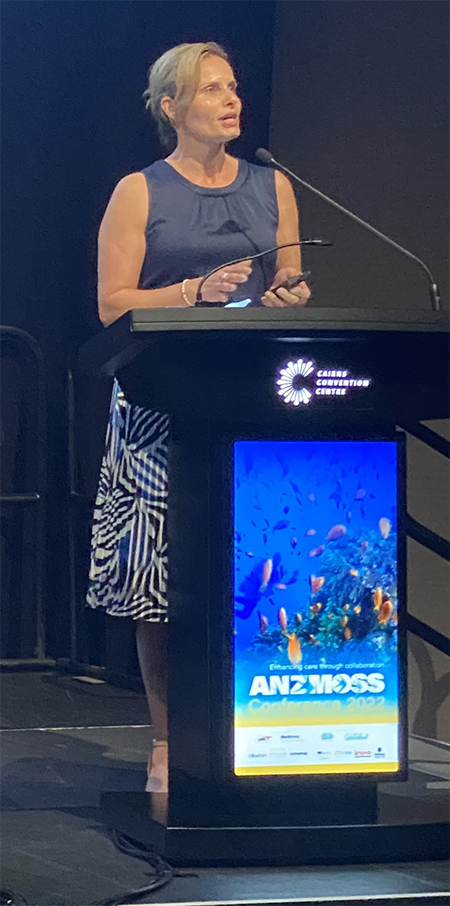 May 2021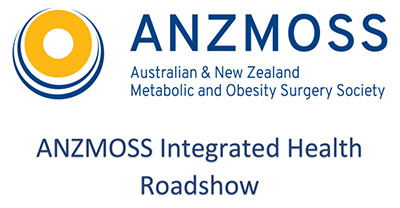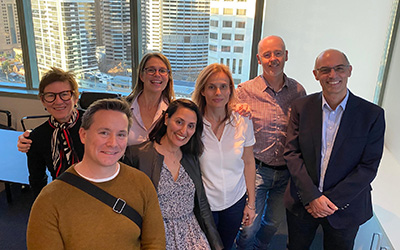 Primary Care Global Diabetes Expert Meeting November 2021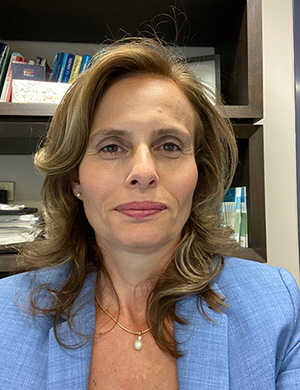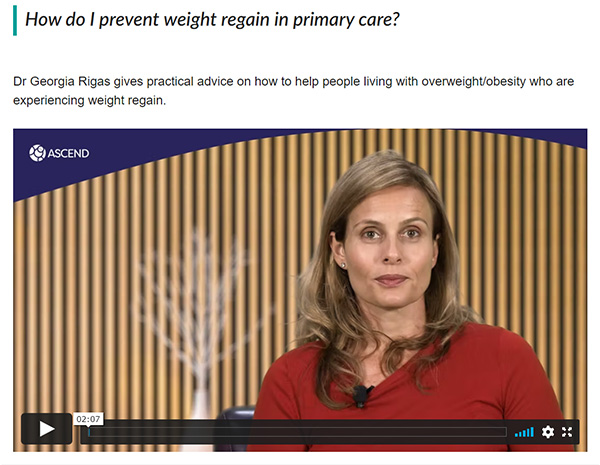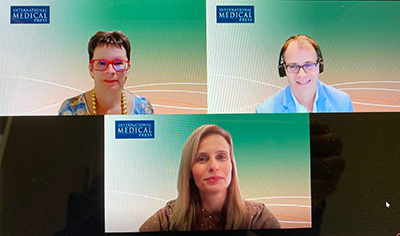 Treating obesity as a chronic disease-2021 with Professor Arya Sharma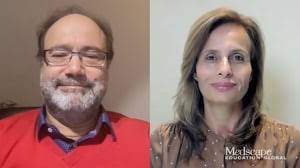 March 2022:

The role of primary care in the management of patients living with Obesity

Wagga Wagga

November 2021:

Treating obesity in primary care: why, who and how? World Organisation of Family Doctors [WONCA] International Congress

[virtual]

November 2021:

ASCEND small group learning tutorial in obesity case management

[virtual]

November 2021:

Medscape Obesity Week 21 in review: with Arya Sharma

[virtual]

November 2021:

NovoNordisk: Global Obesity Clinics Academy

[virtual]

November 2021:

Primary Care Global Diabetes Expert Meeting 2

[virtual]

October 2021:

Primary Care Global Diabetes Expert Meeting 1

[virtual]

October 2021:

"Medical management of the bariatric surgical patien" masterclass Australian & New Zealand Metabolic Obesity Surgery Society annual Scientific meeting

[virtual]

July 2021:

iNova Pharmaceuticals: Development of content for "Weighingit Up" medical education program

[virtual]

July 2021:

Treating obesity in primary care: why, who and how? World Organisation of Family Doctors [WONCA] European Congress

[virtual]
Re-Think Obesity, Obesity & Anti-Obesity Medications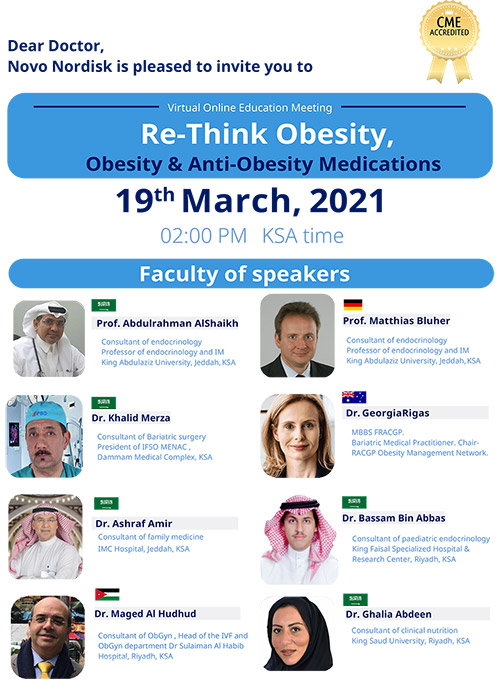 Dr Rigas talks about Australia's Obesity Epidemic
Dr Georgia Rigas for World Obesity Day
Dr Georgia Rigas appeared on Studio 10 (pictured) in addition to other platforms per below as part of World Obesity Day 2021
2GB – live
Ticker TV – live
Hope 1032 – live
Studio 10 Facebook: The Woman Who Lost Half Her Size!
Nine.com.au: 'I felt judged': Overweight Aussies too embarrassed to see GP
Health Industry Hub – Novo Nordisk launches new clinician podcast to mark World Obesity Day
5CC Online – Obesity on the Rise as People Feel Reluctant to Talk About Weight Management
Vision Christian Radio – Australians Struggling With Obesity Encouraged to Talk to GP
BioPharmaDispatch – New research reveals uncomfortable conversations about weight loss
Health Dispatch – New research reveals uncomfortable conversations about weight loss
Are you Getting the Most Out of Your Lap-Band?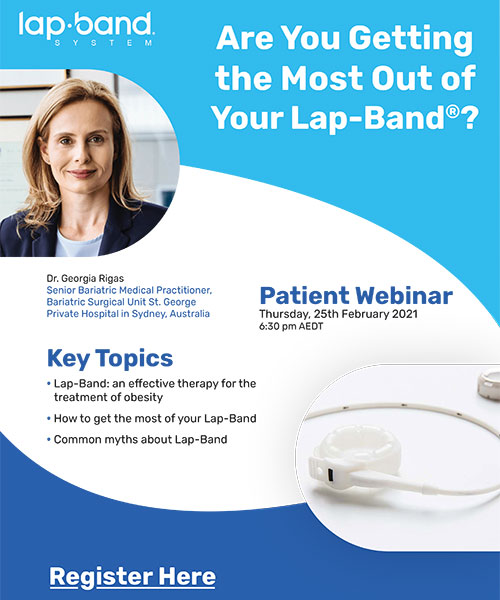 Re-Think Obesity 4Forums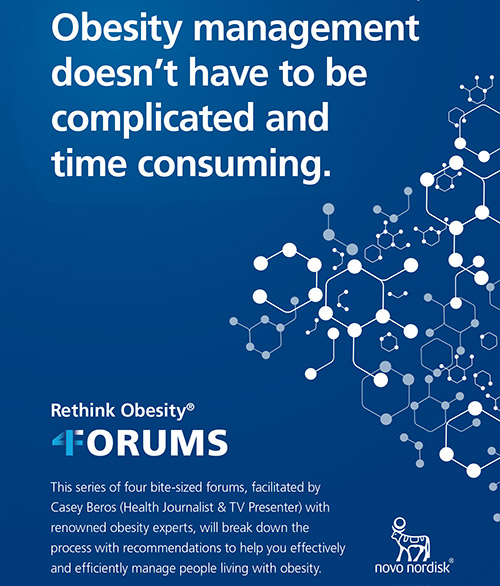 COVID-19 and people with obesity; what does the evidence say?
The COVID-19 pandemic has led to worldwide research efforts to identify risk factors for morbidity and mortality in order to identify high-risk populations and assist in the development of effective preventive strategies.
Diabetes Obesity Dialogue
With over 500 delegates from close to 50 countries, it was a testament to the fact that many health care professionals (HCPs) have an interest in these two synergistically entwined chronic diseases.
Melbourne Obesity Masterclass
Riddle: what does a cardiologist, renal physician, endocrinologist, psychiatrist, neurologist, oncologist, rheumatologist, respiratory physician, gastroenterologist/hepatologist and gynaecologist share in common?
Answer: Patients living with obesity.
Recent ANZOS conference at Sydney ICC
A couple of weeks ago, the Australian and New Zealand Obesity Society (ANZOS) held it's annual scientific conference. I was asked to Chair the GP Symposium dinner which was well attended. The GPs who participated were very engaged and enthusiastic to learn more about how to help manage their patients living with obesity and to share experiences, ideas,strategies. (this is the best way for adults to learn).
Overcoming the Challenges in the Management of Obesity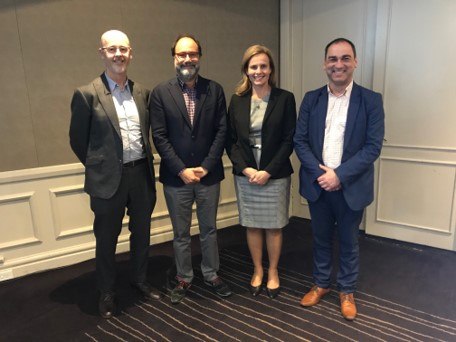 Featured in the photograph, left to right:
Assoc. Prof Michael Talbot, President of the Australian & New Zealand Metabolic Obesity Surgery Society (ANZMOSS)
Prof Arya Sharma, Chair for Obesity Research & Management, University of Alberta Canada
Dr Georgia Rigas, Chair: Royal Australian College of General Practitioners (RACGP) Obesity Management Network
Assoc. Prof Sof Andrikopoulos, Chief Executive Officer, Australian Diabetes Society
Dr. Georgia Rigas Appeared on Michael Mosley's Reset
Obese patients have the will, but can't find the way
"Obesity is not due to lack of willpower or moral fibre," Dr Georgia Rigas, the chair of the RACGP Obesity Network and a co-author of the study, said. "No one chooses to have obesity."
Measuring the BMI and waist circumference of all patients every two years should be the norm in general practice, she said.
"This study highlights the need to take affirmative action to stop fat shaming and weight stigma which is rife in the community and among healthcare professionals."
Obesity Australia Summit 2018: A new approach to a growing problem
Dr. Rigas is a well-known public speaker on issues related to obesity. She delivered a talk on behalf of the RACGP, to the Obesity Summit in Canberra ACT. In the past, she has participated in public-speaking events around the globe including Sweden, Athens, Vienna, and London.
Dr. Georgia Rigas talks about the effects of obesity & what you can do
Dr. Rigas talks about the growing obesity problem on 10 News First
Dr. Rigas talks about the obesity epidemic
We can call this an epidemic': Obesity rates double in 10 years
According to Dr Rigas, children with obesity are predisposed to type 2 diabetes, premature arthritis of the knees, fatty liver, infertility and other physical health concerns. There are also the emotional effects of obesity, which include bullying, depression, anxiety, and a higher rate of leaving school early, which then negatively impacts their future job prospects.