Our Team
Our entire team is dedicated to providing you with both a professional service and personalised care in order to make your visits as comfortable and pleasant as possible.
Our integrated clinical team offers a collaborative healthcare service. We are supported by our nursing staff, dietitian, psychologist etc to provide the best in personalized and comprehensive patient care.
Our expert clinical and support team work with our patients in order to improve your chances of making a positive impact on your health. Because your care is coordinated by our entire team and because we offer regular and long term follow up, patients experience better health outcomes.
Research confirms that patients who are under the care of a Bariatric Centre of Excellence achieve better improvements in their health and have fewer complications when they are looked after by such an experienced and dedicated team.
Our clinical staff are supported by our administrative staff. Their role is to assist in coordinating any operational, finance or communications questions you may have.
Meet the team here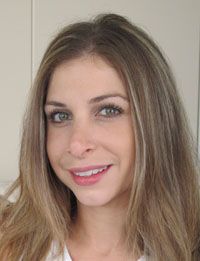 Tania Chaanine
Bachelor of Science, Nutrition & Dietetics (Honours)
Tania is an Accredited Practicing Dietitian, Accredited Nurtitionist and a member of the Dietetics Association of Australia. She has completed her Bachelor of Science degree with Honours in Nutrition and Dietetics at the University of Sydney. She provides her expertise in a variety of nutrition related areas with special interest in nutrition management for Bariatric surgeries. For the last 10 years, she has had extensive experience in weight loss and weight management through commercial weight loss programs as well as individual patient counselling. Tania has a sound knowledge of Australian, European and Middle Eastern diets and is very keen on helping you with individualised nutrition support to achieve optimum results after Bariatric surgery.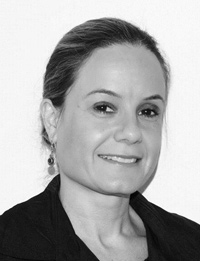 Fiona Tzouramanis
BArts (Psych), Post Grad Dip (Psych), Grad Dip (Counselling), Assoc MAPS
Fiona is a Registered Psychologist with over 10 years experience working alongside clients in order to develop and maintain positive change. Fiona has completed post graduate qualifications in Psychology and Counselling, and continues to attend ongoing professional development. Fiona provides counselling services to both individuals and groups to assist them in overcoming obstacles and achieving their goals. Fiona is trained in a range of therapeutic modalities, with a preference for the use of Cognitive Behaviour Therapy and Acceptance and Commitment Therapy. In addition to counselling, evidence based assessments and screeners are used in order to provide a more thorough overview of the client's current level of need. Through her training and experience, Fiona has developed the skills to assist clients to maintain lifestyle changes that improve their health, wellbeing and relationships.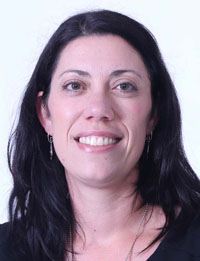 Tania Matisan
RN Ba Nursing
Practice Nurse
Tania is an experienced Registered Nurse with years of experience in Bariatrics and gastro-intestinal surgery. She is the voice on the phone when organising your surgery and checking that everything is going well after you have left Hospital. Tania is available as a point of clinical contact and she co-ordinates your hospital stay and early recovery making sure that any questions about your health can be answered between your booked appointments. As well as her rolls in direct patient care, Tania also co-ordinates our research projects, making sure that patients who are interested in our many Obesity studies get the opportunity to participate and remain informed.
Tania is always happy to provide support throughout your journey.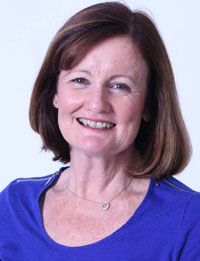 Debra Parsons
Debra Parsons RN Ba Health Science (Nursing)
Practice Manager/Nurse
Debra is a Registered Nurse who has a diverse and challenging role in our Practice. She has the important role of managing the Upper GI office and co-ordinates the processes that enable us to continue to provide care to our patients. Debra also supports our Bariatric nurse in providing patient care as well as managing and carrying out Oesophageal manometry and reflux testing in our Oesophageal physiology lab. Debra is highly motivated to help patients achieve the best outcomes possible.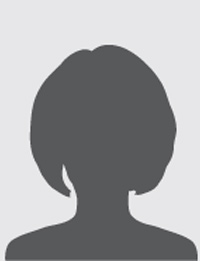 Reception
Our reception staff manage our general reception area and are usually the people you speak to when contacting our office. Our receptionists have a diverse role in booking patient appointments, answering enquiries on the phone or in person and managing our multidisciplinary clinics.
They are always happy to help you with enquiries and liaise with the Practice Nurses to ensure our high standard of patient care is maintained.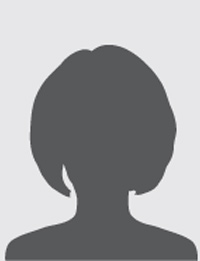 Kim
Kim leads the administrative processes in the back office of the practice. 12 years of working in an Admin role for medical and surgical specialists has given her a great understanding of the complexities involved in organising the finer details of their care. She is responsible for all things related to health funds and finance.